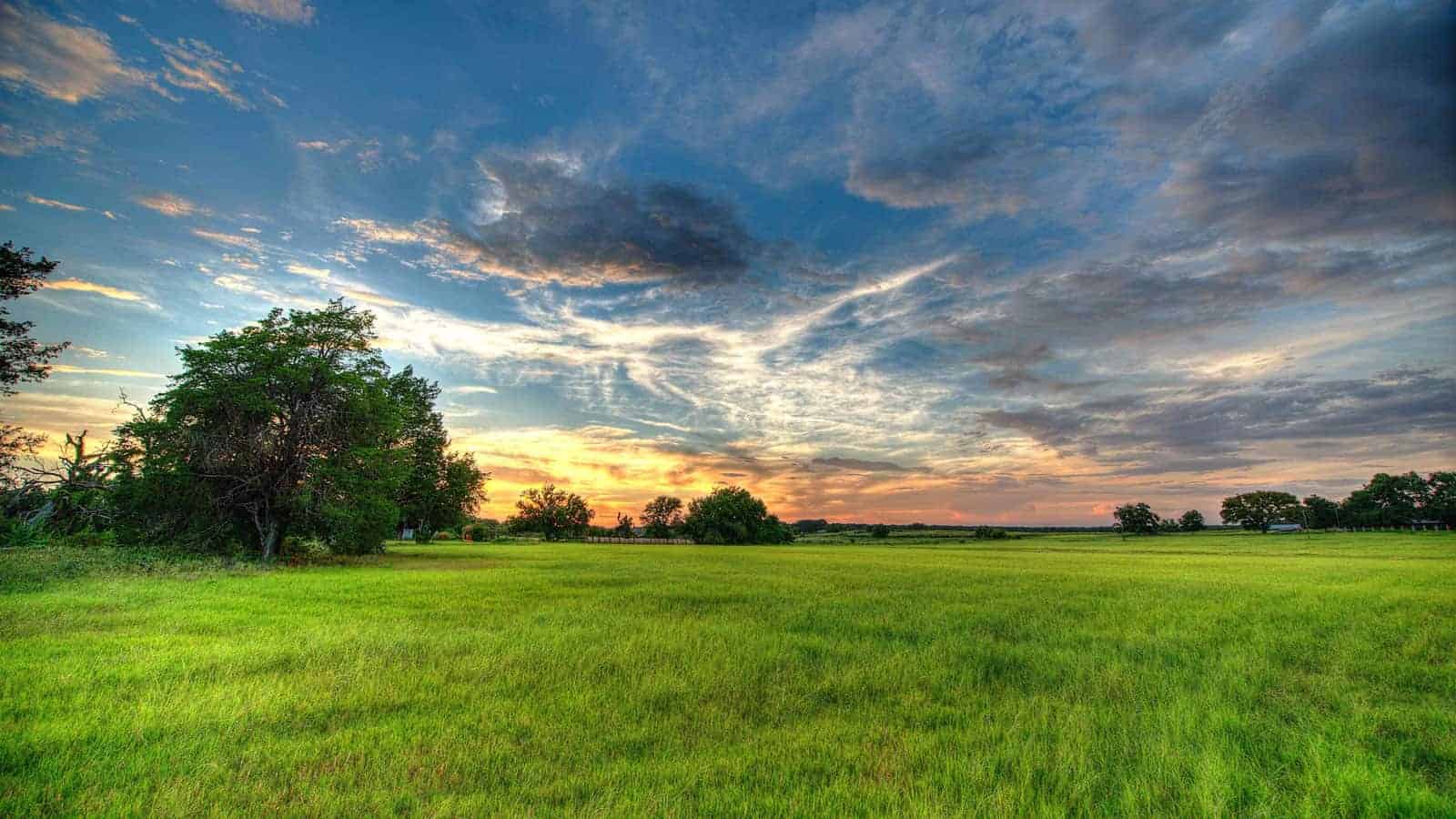 Dental Patient Reviews
in Woodway, TX
Beautiful Smiles For A Lifetime
"After years of dental neglect, I visited Dr. Locke. He and his professional staff were always positive and upbeat about the outcome. After 18 months of gentle, courteous care, I feel like a new man. The sedation dentistry made a huge difference, as well. Thanks guys, and the referrals are on their way!"
-Steve Cash
---
"I had extensive dental work done this past year, including procedures with sedation. Dr. Locke and each and every one of his staff members is so friendly and made every effort to make sure I was well-informed and kept comfortable during the procedures. I highly recommend Dr. Locke and his staff to anyone wanting the very best dental care!"
Pat Schoen
---
"I came in to see the dentist and had no pain. I needed a bridge made. After the procedure, I left, and I still had no pain. This was the first time in my life that I had a totally painless dental experience."
Donald Allman
---
"Years of neglect and several painful visits to the dentist as a child had left me afraid of going to the dentist as an adult, so I approached visiting Dr. Locke's office with apprehension.
Literally within minutes I knew I had made the right choice in choosing Dr. Locke and his staff for my dental needs. Everyone in the office went out of their way to ensure my comfort at all times.
Along with being some of the most courteous in the business, Dr. Locke and his staff take great steps to ensure that their work is as close to perfect as possible. I couldn't be happier with my new smile.
My thanks go to Dr. Locke and his staff for turning my smile from one I used to hide into one I love to share with the world!"
Tisha Busch
---
"I just had my teeth cleaned, and I can't believe I am totally relaxed and have no fear! I didn't clinch my fist one time. I only came to Dr. Locke's office, because I had broken a front tooth. I avoided the dentist for years unless I had a severe toothache or, in this case, a very noticeable problem. I had a tremendous fear of the dentist (to the point of feeling ill) that stemmed from my childhood. After consulting with Dr. Locke, I discovered I needed extensive dental work to save my natural teeth. I was overwhelmed with fear (sick to my stomach, sleepless nights, the works). Now, I have a beautiful, young smile that's prettier than I could have even imagined. I have no bad memories of my experience with Dr. Locke at all. I come to the dentist now for a checkup or cleaning with no fear or apprehension. I told Dr. Locke he should teach all dentists his secrets! This is true and the facts are real! Dr. Locke's office has my home number. Feel free to get it from him and call me. I will be glad to share my experiences with you.
'Thank you' is not nearly enough for Dr. Locke and his wonderful staff."
Linda Rawls
---
"As you know I have been under your care for the past five years, ever since I moved to Waco, and I just wanted you to know how pleased I am with your services.  I first became acquainted with your dental practice when my sister called you one weekend to treat our mother's severe toothache.  Your willingness to see her on an emergency basis has always been appreciated.
Since, then I have been coming to you for my own dental work and have been extremely pleased with the results.  You were the first dentist that ever explained to me that there is more than one way to do crowns.  With this pertinent information, I was then able to decide what was best for my circumstances.  You have always been very good at explaining all of the dental options available for any procedure.
I have had extensive crown work done on many of my teeth and the care and level of perfectionism in fitting the crowns has been appreciated.  You were always extremely careful about making sure that they fit as closely and as perfectly as possible.  In addition, you have been extremely good about making sure that I was never in any pain or discomfort during the procedures.  You attention to detail makes me confident that my crowns will last me the rest of my life.
Each visit to your office has been a pleasant experience as both you and your staff have always been pleasant and friendly.  It's actually a joy coming to the dentist.
Once again, I thank you, Dr. Locke, and your staff for the outstanding service I've received these past five years and I look forward to seeing you in the future for all of my dental care."
Brenda G.
---
I went to Dr. Locke to get a second opinion after being told that I should probably need bottom braces before I could enhance my smile with other cosmetic procedures.  I had worn braces in my early twenties and was not excited about wearing them again!  Dr. Locke was able to improve my smile without braces.  Dr. Locke and his staff were lots of fun and made the whole process easy.  I would highly recommend Dr. Locke and his staff to anyone contemplating family or cosmetic dental procedures."
Adrienne Cash
---
"I absolutely love my new smile.  Dr. Locke did a wonderful job!  I can really enjoy smiling again."
Pat N.
---
"I had not noticed, until I had complete dental treatment from Dr. Locke, that I was suffering for the past 40 years with a toothache.  However,  I no longer have pain in my teeth.  My health was being affected by my teeth.  I have a hiatal hernia, which was being aggravated, because I couldn't chew my food properly.  I am now eating all the food I enjoy, including steak.  I am quite pleased with Dr. Locke, his staff, and the treatment I received.  I can now enjoy smiling, eating, feeling well, and living life pain-free.  I recommend Dr. Locke and his staff to anyone, so don't hesitate to call."
Max Bircket
---
"I must say that I have truly enjoyed going to the dentist.  Dr. Locke and his staff are so wonderful that they make what used to be a stressful task pleasant and enjoyable.
Dr. Locke takes great care in making sure I am comfortable and not in any pain during any of the procedures.  Hi staff also takes great care to follow up and make sure I have no complications. After the procedure and are very helpful in answering any questions that arise.
Dr. Locke's attention to detail and quest for perfection are, to me, fantastic qualities to have in a dentist.
I highly recommend Dr. Locke and his fine staff to my family and friends."
Roberta Bishnow
---
"About two years ago, I lost my sense of taste.  I had multiple tests and saw several doctors, but no cause was found.  I mentioned this to Dr. Locke and he had an idea.  After he treated me, my taste was back.  As far as I'm concerned, "he saved my life."  Dr. Locke is expensive but worth every penny."
Richard Kleiman, MD
---
Dr. Corbet Locke is a terrific dentist.  He performed a cosmetic procedure on my teeth, which involved a crown lengthening procedure.  He pays attention to the shape of your face when he is planning the procedure.  I now get many compliments on my teeth, but more often than that, people tell me that I am looking younger.  Since I am about to turn 55, that is very important to me.
The most important thing, however, is the way I feel.  Many of my crowns had been in place for some time and needed to be replaced.  It never occurred to me that my old crowns could cause my teeth to hurt.  I thought I was having sinus problems.  Dr. Locke completed my dental work, my sinus problems have vanished.
I highly recommend Dr. Locke and his staff to my family and friends, for both cosmetic and general dentistry."
Beverly Boyd
---
"It took over a year from my initial consultation to decide and let Corbet do my mouth restoration.  I came to him initially, because I wanted him to see if I could avoid having my lower and upper jaws broken for realignment of my bite.  Corbet spent many hours with me, running tests, making splints, and letting my muscles go back to their natural position after years of grinding, which had caused my cross bite.  I was very skeptical after having two dentists tell me that surgery was my only option.  For years, I woke up with headaches and neck aches.  After Corbet took me through the process of wearing a splint, they all vanished.
Corbet never pressured me into having anything done.  In fact, he told me that I could wear the splint at night and be fine from there on out.  But I wanted the knock-out smile that I knew he could give me along with aligning my jaws to make the aches go away.  I checked out Corbet with a lot of patients, and all of them told me the same thing – that he was a perfectionist at his job, which is exactly what I wanted.  I know I was a pain sometimes, but he stayed with me and kept the process moving once we started.  He spent countless hours working on my case and making sure that my mouth turned out functional, and he gave me that know-out smile I wanted.
There is no amount of money that I would take for my smile or the friendship that I have with Corbet now.  Corbet has the best staff that money could buy, and they always do whatever they can to make the visit memorable in a good way.
Thank you Corbet and the ladies, as the time I spent in the office was worth every penny I paid.  Thanks again, and you are by far the best in this city we call home."
Keith Click
---
"I am highly pleased with the extensive restorative dental work you recently completed for me.  During the four month course of treatment, it quickly became apparent to me that you strive to achieve perfection in your work, or as close to perfection as reasonably possible.  In short, you are an artist and craftsman who stands head and shoulders above the rest of your profession.
For anyone contemplating restorative dentistry, with the objective of as cosmetically perfect teeth as possible, I highly recommend your work.  Those who are content with merely adequate, "serviceable" work will find it plentiful elsewhere.  Bargain hunters will get what they pay for, perhaps not what they bargained for.  But for those discriminating enough to seek the best, you have much to offer.  You are clearly at the top of your profession.
There is an old saying that those who demand the best, very often get it.  Nobody was ever sorry that he bought the best there is.  The finest quality is expensive in dentistry as in any other field.  Yet I received excellent value for the dollars invested in this treatment.  All things considered, lesser quality dentistry is a poor bargain indeed, yet there is much of it around these days.  In the end, the very best may turn out to be the economical way.
Please feel free to show this letter to anyone contemplating investing in restorative dentistry.  I believe others will be as satisfied as I am with the outcome.  Best wishes."
Barry Vokes
See What Patients Are Saying About Corbet Locke DDS
"I came in to see the dentist and had no pain. I needed a bridge made. After the procedure, I left, and I still had no pain. This was the first time in my life that I had a totally painless dental experience."

Donald Allman -

"I know this is long overdue. You guys were so wonderful to me and my relief was so great – it still brings tears to my eyes. I can't thank you enough for helping me regain my self-esteem and ability to smile. People don't realize, but it's a huge thing, the simple act of smiling. I am eternally grateful."

Pam Kopicki -

"Y'all are awesome and nice! And I love coming here. Melanie does the best cleanings!

Diana Berry -