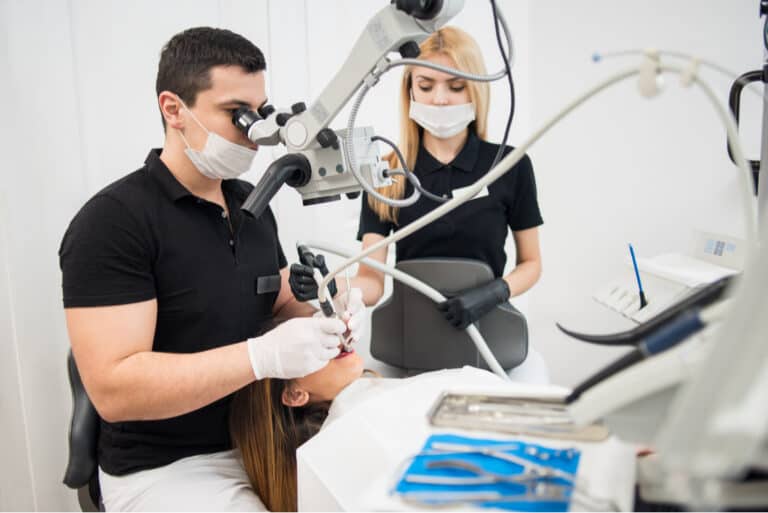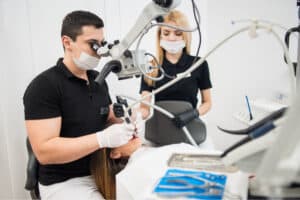 If a tooth has a severe infection, then it might be necessary to clean out the root so that the infection can be eliminated. As a comprehensive dental care provider, Corbet Locke, DDS provides root canal therapy to residents of Woodway and surrounding communities. A root canal treatment can be used to save the tooth, giving you the option to protect your natural smile for many years. With advanced training and state of the art equipment, Our team makes endodontic therapy a much more streamlined and enjoyable experience for patients.
Root canal therapy is performed to save a damaged tooth from extraction. Advances in dental tools and techniques have made root canal treatment more comfortable than ever, and at the Woodway practice of Dr. Locke, we strive to eliminate the fears associated with root canal therapy.
A root canal is generally performed when a patient experiences pain from a damaged tooth. Infected tooth pulp, a broken tooth, and/or a dying nerve usually indicate the need for root canal therapy. The root canal will alleviate pain, rather than cause pain. Most patients admit that they feel much better after Dr. Locke has restored their tooth!
In most cases, Dr. Locke can perform root canal therapy in one or two visits to his dental office in Waco. The extent of infection and the complexity of the tooth canal will determine the exact form of treatment and number of appointments required to complete the procedure. A tooth treated with a root canal can potentially last a lifetime.